Products
Bramble Country Relish- a Lovely blend 0f  Tomatoes, Plums, Pears, Apples, Onions and Spices.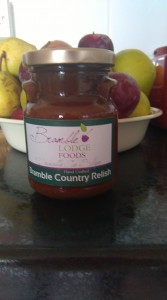 Rhubarb & Ginger Jam- Rhubarb cooked with Fresh Root Ginger and Stem Ginger added at the end
Strawberry Jam
Three Fruit Marmalade- A Blend of Grapefruit, Oranges and Lemons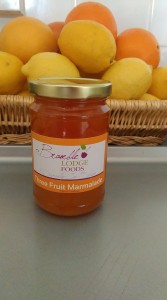 Three Fruit Marmalade
Blackberry & Apple Jam- A real favourite! Blackberries and Apple- a great combination
Gooseberry Jam
Raspberry Jam
Seville Orange Marmalade-
Tomato Chutney
Beetroot & Ginger Chutney
Rhubarb Chutney
My Mincemeat will be on my Stall at The Farmers Market at Sligo IT every Saturday Morning from 9am to 1pm from end of November.
Christmas Puddings, Cranberry Sauce and Christmas Chutney all ready to go too.
Remember if you cannot make The Farmers Market, all of the above will be available in Kate's Kitchen, Castle Street, Sligo, under The Sisters O'Hara Label.